Release Date: July 3, 2020 Platform: Nintendo Switch Developer: Cheetah Mobile, Rising Win Tech Scope: Physical publishing, marketing Official Website Description: Rolling Sky is a ball running game that combines rhythm and fun. Challenge your speed and showcase your reaction time! Stunning 3D effects, easy to operate, simply steer the ball to dodge the obstacles…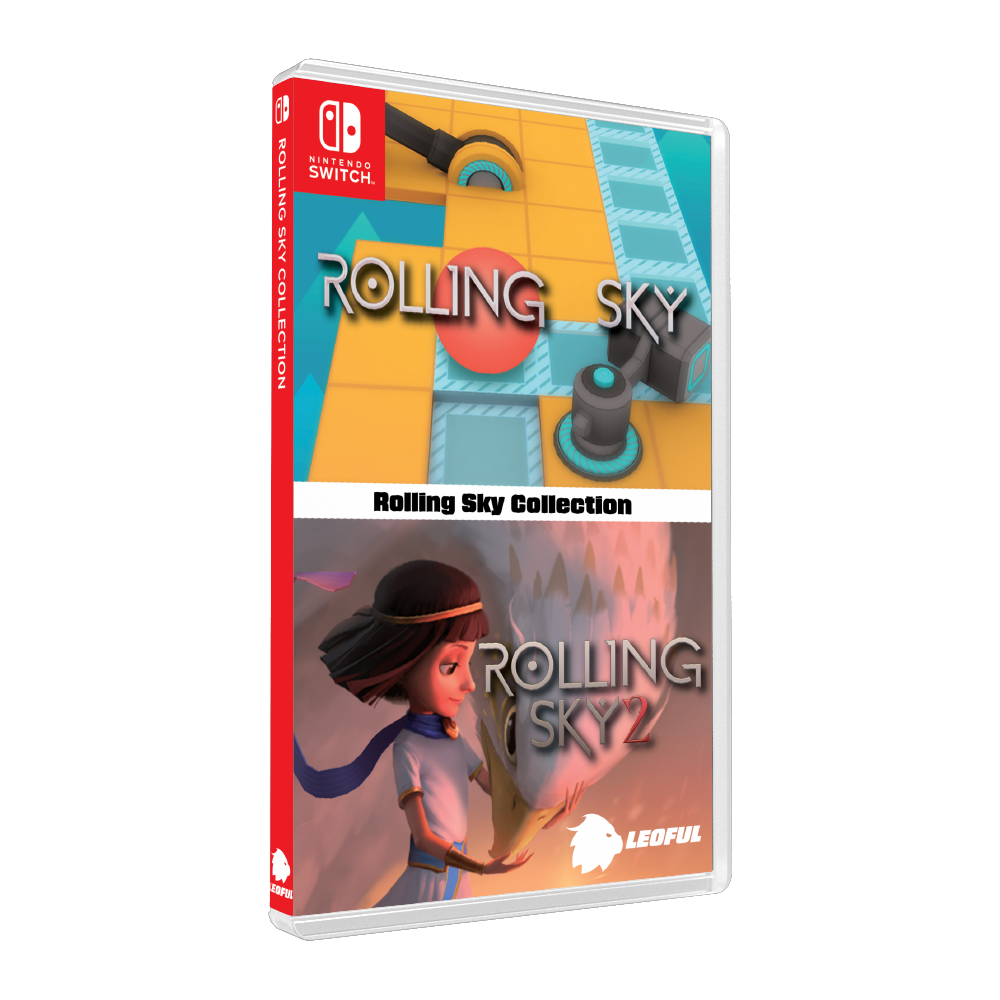 Release Date: July 3, 2020
Platform: Nintendo Switch
Developer: Cheetah Mobile, Rising Win Tech
Scope: Physical publishing, marketing
Official Website
Description:
Rolling Sky is a ball running game that combines rhythm and fun.
Challenge your speed and showcase your reaction time! Stunning 3D effects, easy to operate, simply steer the ball to dodge the obstacles and conquer the world! How to play:
• You can control the cake through somatosensory mode or slide Left Stick
• Control the ball to avoid obstacles and do not fall! Experience the stories in every soundtrack.
Features:
• Easy to operate but challenging
• Stunning 3D visual effects
• Abundant game scenes, each scene presents a brand new challenge
• Multiple songs that change along with the game scenes, enjoy the spectacular effects brought by the music
Rolling Sky 2 is a Running Game that combines music and story.
Do you remember that the Parkour's pleasure and excitement through simple fingertips swipes in Rolling Sky? The sequel "Rolling Sky 2" will bring you more visual and auditory feasts. Enter a impressive dream journey in the thrilling musical rhythm challenge.
● Easy-to-use Operation, Difficult Parkour With just a click, the player can move the character, dodge obstacles to the music rhythm, and trigger the mechanism to jump. With the simple operation, novices can get started quickly; for advanced players, there are also hard modes to challenge their own reaction limits.
● New Original Music Developed by top international music producers and in cooperation with the European Symphony Orchestra, more than 70 musicians have been invited to produce film-grade music in the game.
● Unique Levels & Gameplay with Rich Music & Stories There are currently 12 levels, each of which is a separate story. The explorers who travel around the world in search of home, the dolls who dare to challenge fate in pursuit of freedom, the bonnie and Clyde who fight for treasure, and so on. Players can enter the world of the characters and experience their stories in the game.
● A Playable animated Movie that Combines Audio and Visual Adventures The original intention is to create a playable animated movie, while presenting beautiful pictures and impressive original music. Every moment when the character moves forward, the 3D scenery around him changes. The player is like being in the same world as the character and taking fantasy adventure together.
Due to the high reputation and high game quality, this game has won the German Red Dot Design Award 2018. Players who want to experience super fantasy graphics and difficult parkour challenges must not miss Rolling Sky 2.