Release Date: February 26, 2021 (physical on Nintendo Switch) Platform: Nintendo Switch Developer: Springloaded Scope: Physical publishing, marketing Official Website Description: GORSD is an arena battle game full of speed, tactics, and terror, set in a universe of corrupted deities! GORSD has both a single player adventure mode, and a multiplayer couch battle mode for…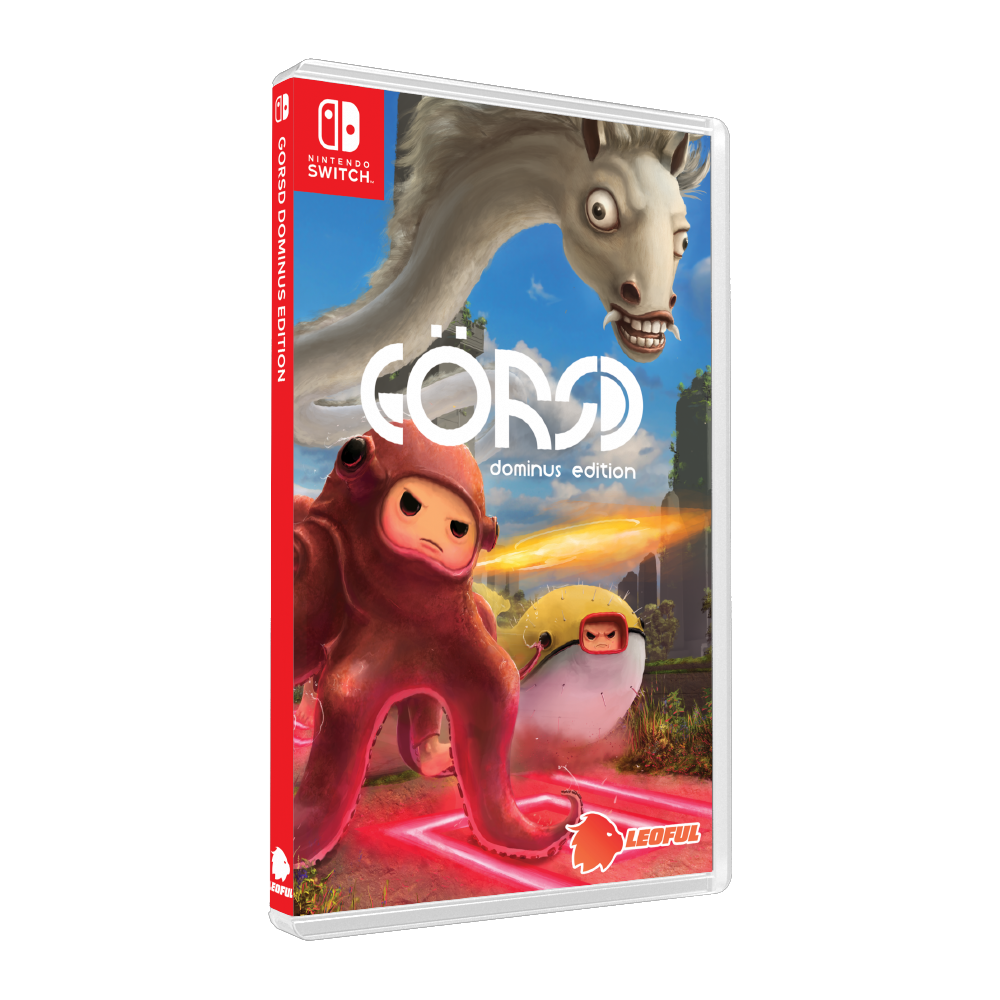 Release Date: February 26, 2021 (physical on Nintendo Switch)
Platform: Nintendo Switch
Developer: Springloaded
Scope: Physical publishing, marketing
Official Website
Description:
GORSD is an arena battle game full of speed, tactics, and terror, set in a universe of corrupted deities!
GORSD has both a single player adventure mode, and a multiplayer couch battle mode for 2 to 4 players. To win you must own the map and defeat your enemies with just one bullet, which is as deadly to you as it is your enemies! In the adventure mode, explore a dark temple and overcome the challenges set by your creator "Ludum Properamus". Only after a great struggle will you earn the ultimate reward, and be crowned the "Champion of the GORSD".
Compete with up to 3 players in intense battles such as "Death Match" and "Domination", and unique modes like "Hunter" and "Bullet Paint".
Exclusive to the GORSD Dominus Edition is The Library of the GORSD. Play as Gonky and explore the artwork, sound, and backstory for the game. Read text from the developers, and experience some of the content that was cut from the game.
Features
You have just one bullet. Fire it, control it, and collect it.
7 hour single player game set in a mysterious world containing more than 60 battle stages.
Stupidly fun 1-4 player couch multiplayer.
8 multiplayer game modes and over 21 playable stages.
Strategize by not only thinking about where you need to go, but also where your projectile needs to go.
Gallery: