Release Date: December 17, 2021 Platform: Nintendo Switch Developer: Auroch Digital, Codebyfire, Mode 7 Scope: Physical publishing, digital publishing, localization, marketing Official Website Description: Build a new home for your team of cute robots as they begin a new life for themselves on a distant planet where they can fulfil their ultimate dream: to be…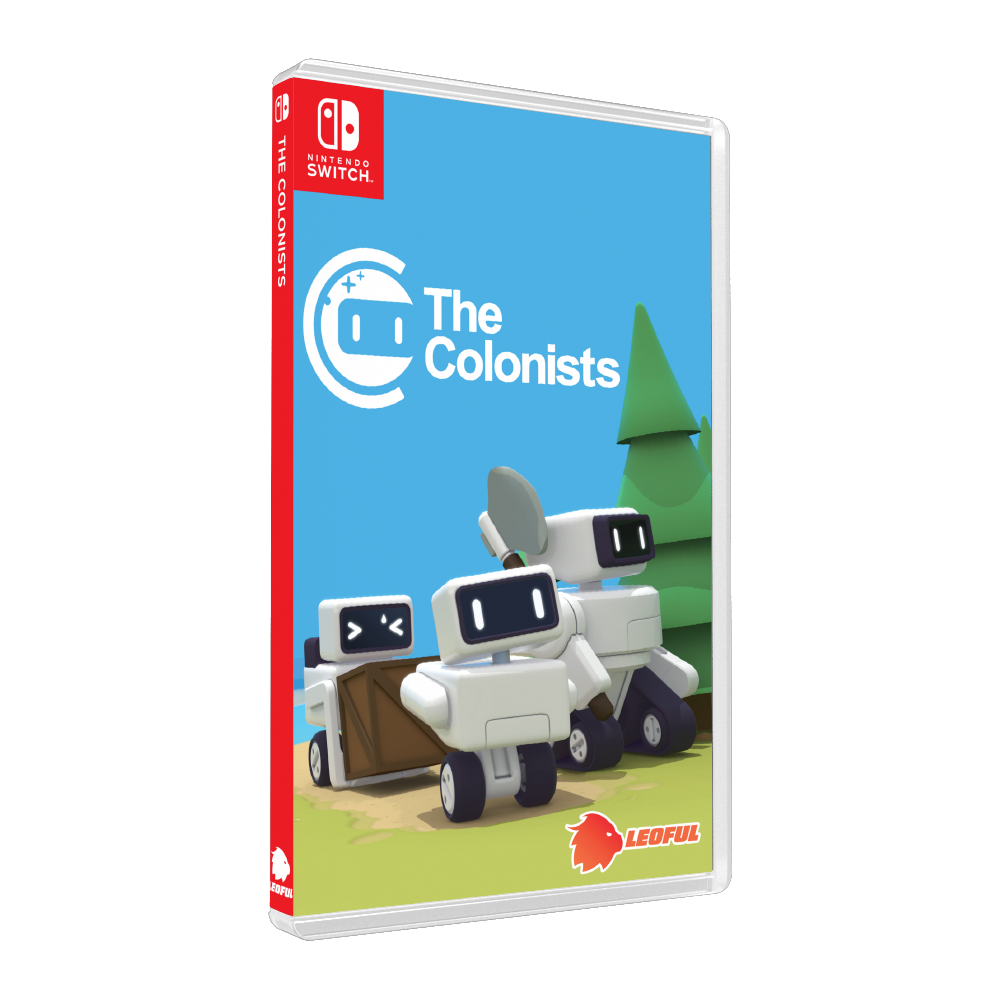 Release Date: December 17, 2021
Platform: Nintendo Switch
Developer: Auroch Digital, Codebyfire, Mode 7
Scope: Physical publishing, digital publishing, localization, marketing
Description:
Build a new home for your team of cute robots as they begin a new life for themselves on a distant planet where they can fulfil their ultimate dream: to be human.
Take control of a team of self-replicating robots built to simulate human civilization. After escaping Earth, these cute robots are now free to roam the galaxy in search of a new home and construct their dream settlement.
Harvest natural resources, set up farming and food production, create expeditions to discover new lands and research new technologies. Advance through three different ages as you build infrastructure for your adorable robot colony by constructing road, boat and train transport systems. Create sprawling settlements in peace or race to compete against AI colonies in military winner-takes-all scenarios.
The Colonists is a relaxing settlement building game inspired by classic titles like The Settlers and the Anno series. Take on a series of individual campaign missions or build your colony unfettered by any constraints in the sandbox mode. Explore, research, manage, tweak and refine to your heart's content.