Release Date: October 28, 2021 Platform: Nintendo Switch Developer: Broken Simulation Zerouno Games Scope: Digital publishing, localization, marketing Official Website Description: Take revenge for your fallen comrade in this deep narrative 3D space shooter adventure Green Phoenix is an on-rails 3D space shooter mixed with a deep narrative experience, set in a distant future where…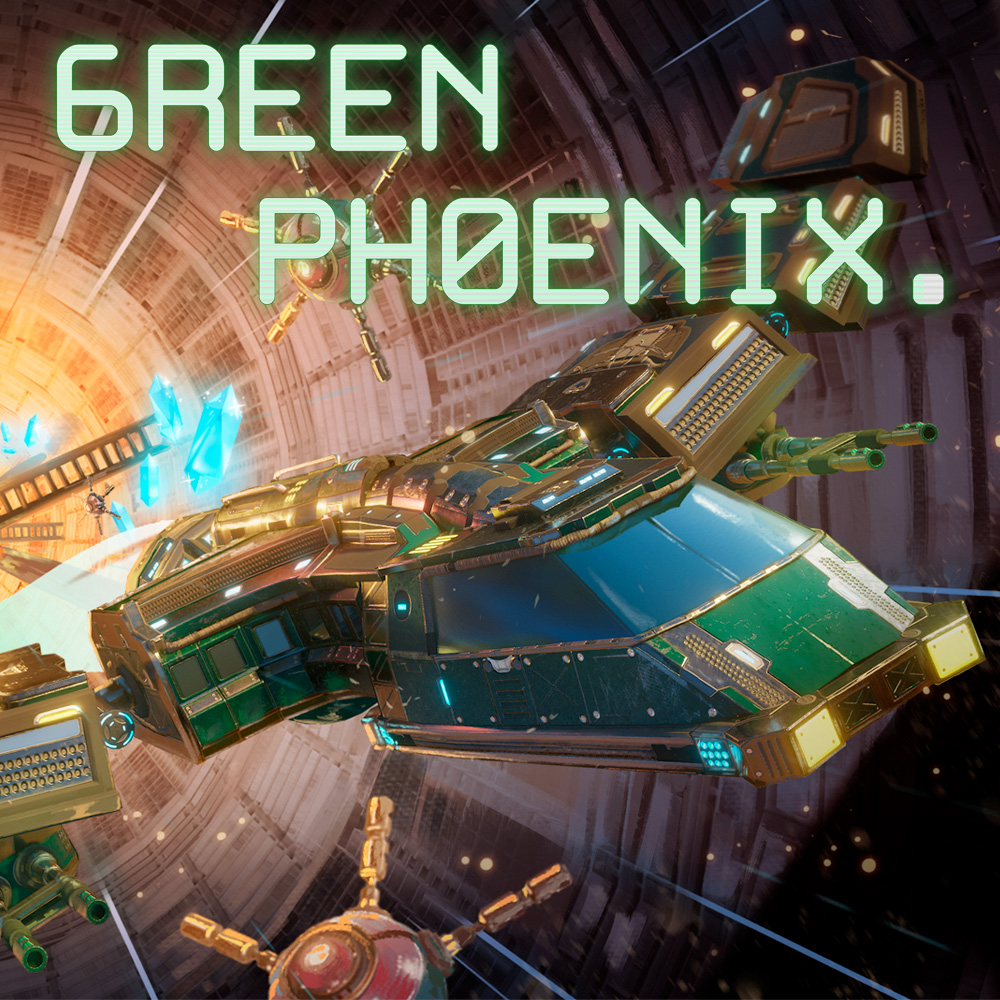 Release Date: October 28, 2021
Platform: Nintendo Switch
Developer: Broken Simulation Zerouno Games
Scope: Digital publishing, localization, marketing
Description:
Take revenge for your fallen comrade in this deep narrative 3D space shooter adventure
Green Phoenix is an on-rails 3D space shooter mixed with a deep narrative experience, set in a distant future where humanity has conquered the stars and machines can think and feel for themselves. You control the self-aware fighter ship Green Phoenix, which is equipped with laser cannons and a shield. Fly through dangerous planets and collect the precious mineral heligium as you learn about the story between Green Phoenix and her dead pilot Dana.
A deep and moving story between human and AI
During your journey, Green Phoenix will narrate her story vocally in English (subtitles available in your native language), recalling memories of her fallen comrade Dana and their fight with SCymo, one of the richest corporations in the galaxy.
Explore four unique planets
Pilot the Green Phoenix in four different planets as you explore a dystopian galactic city to a giant mine filled with heligium. Destroy hostile turrets with your laser cannons and collect as much heligium as you can.
Survive as long as you can in Arcade Mode
After beating the main story, aim to get the high score in Arcade Mode by collecting heligium and surviving for as many waves as you can.