Release Dates: September 18, 2020 (Digital in North America, Europe, Australia, New Zealand, Hong Kong and Physical in Hong Kong and Taiwan – Nintendo Switch), October 2, 2020 (Physical in Southeast Asia – Nintendo Switch), February 23, 2021 (Digital in the Americas, Europe, Australia, New Zealand, Hong Kong, Taiwan, and Southeast Asia – PlayStation 4),…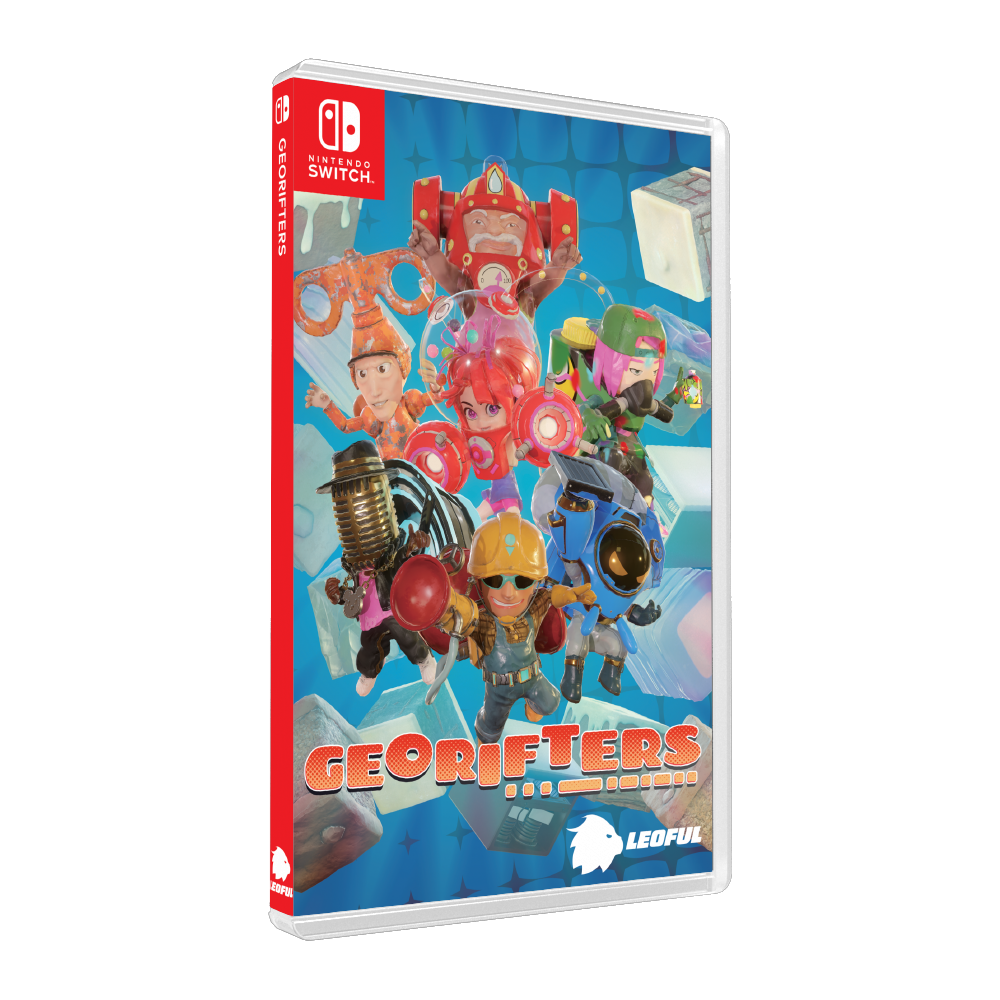 Release Dates: September 18, 2020 (Digital in North America, Europe, Australia, New Zealand, Hong Kong and Physical in Hong Kong and Taiwan – Nintendo Switch), October 2, 2020 (Physical in Southeast Asia – Nintendo Switch), February 23, 2021 (Digital in the Americas, Europe, Australia, New Zealand, Hong Kong, Taiwan, and Southeast Asia – PlayStation 4), June 10, 2021 (Digital in Japan – Nintendo Switch, PlayStation 4)
Platform: Nintendo Switch / PlayStation 4
Developer: Busy Toaster Games
Scope: Digital publishing, physical publishing, marketing
Description:
This unique ground bending platformer asks players to use 3D spatial reasoning to navigate 2D situations; why jump across gaps when you can use your ability to close them? A wall of spikes in your path? No problem, spin them out of your way. Pesky enemy getting you down? Crush them with the ground they are standing on! Push, flip, twist or turn the terrain to overcome challenges and battle competitors in hundreds of stages in single-player, co-op or multiplayer modes. Unlock new skills, costumes, heroes, and much more in this unique ground bending 3D platformer.
Each hero in Georifters lives, literally, in their own bubble world, but one day, strange rifts begin appearing in each of the worlds, followed by strange creatures wreaking havoc and stealing the very air you breathe! You must help Candy to venture out of her bubble world and embark on a ground bending adventure spanning the different worlds, meeting other heroes along the way and convincing them to leave their isolated worlds, to accept and understand each other's differences and join you on your journey, together to fight for a greater good.
Main Features
Unique ground manipulation system allows you to move the world in many ways around your enemies or yourself!
Use your ground manipulation skills to discover and unearth hidden items and powerups!
Unlock heroes, worlds, weapons, upgrades and more.
Upgrade your chosen champions' unique abilities to suit your play style using the cards & stickers perk system.
Over 50 different costume combinations: choose how fabulous you look whilst crushing your foes.
Grab up to four friends to team up with or against each other for fast paced ground manipulation battles.
More a thinker than a fighter? No worries! Grab a friend for some precision ground manipulation in coop, or single player if you prefer to do everything yourself.
6 Unique bubble worlds, each inspired by one of the human senses.
7 Unique heroes, each with their own individual special way of manipulating the ground.
Explore 6 fantastical worlds comprised of 30+ levels with 300+ stages.
Gallery: