Release Date: May 6, 2021 Platform: Nintendo Switch Developer: SONKA Scope: Digital publishing, localization, marketing Official Website Description: Astro Bears is an easy-to-learn, hard-to-master game about running around a planet and avoiding each other's Magical Beary Ribbons. 

Make allies (or enemies) in Competitive mode in which players battle 1-on-1 over five challenging rounds! Invite a…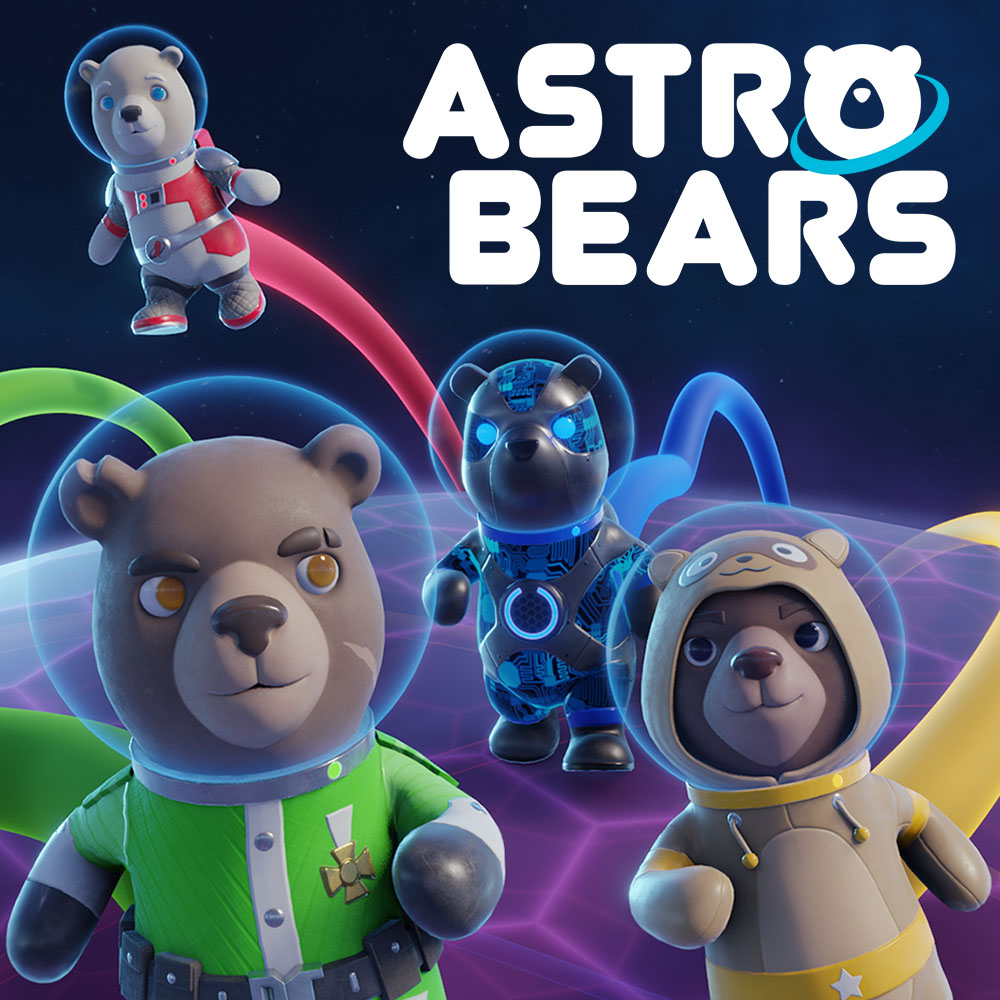 Release Date: May 6, 2021
Platform: Nintendo Switch
Developer: SONKA
Scope: Digital publishing, localization, marketing
Description:
Astro Bears is an easy-to-learn, hard-to-master game about running around a planet and avoiding each other's Magical Beary Ribbons. 

Make allies (or enemies) in Competitive mode in which players battle 1-on-1 over five challenging rounds! Invite a friend to help you collect Jetfish in a 2-player Jetfish Hunting mode and beat the global highscore together! Destroy friendships in the classic Party mode, where "beary big" legends are born!

 Astro Bears guarantees your next party will be out of this world!
Play as:
Igor – the proud husband and father,
Bishnu – the crazy one everyone likes,
Xiaoli – the fastest runner of them all,
Neil – the one who likes to eat while swimming,
Wojtek – the pierogi-loving war vet,
Cybear – the villain with an extra life,
Aki – the cosplayer and tech geek,
Randy – the one we know nothing about
Features
8 cute Astro Bears with different play styles
Local multiplayer for 2-4 players
Competitive mode for challenge-seeking players
Jetfish Hunting with single- and 2-player co-op mode
Online leaderboards
'80s-inspired soundtrack
Gallery: