Video game publisher Leoful and Taipei-based indie developer Busy Toaster Games today have released the free content update for their terrain bending adventure Georifters. Here is a breakdown on what's on offer: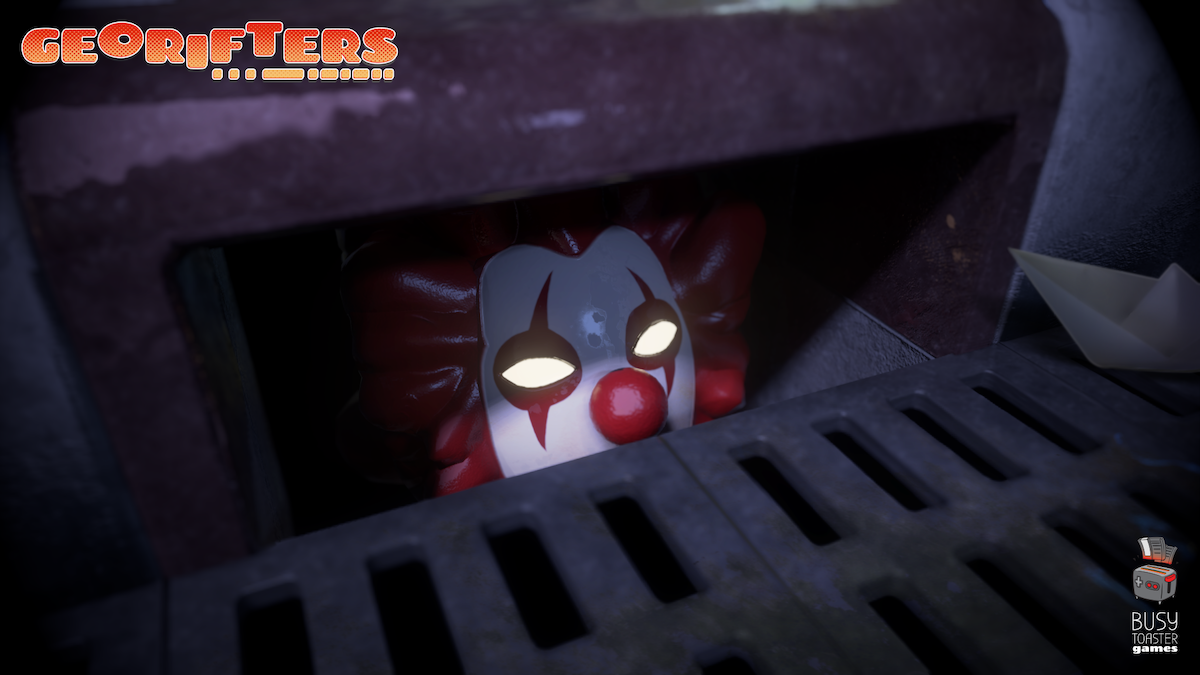 – NEW OUTFITS!! Since the Georifter heroes are big fans of horror movies and it's Friday the 13th they've dressed up in an all new spooky themed costume set! Each wickedly delightful costume really is one of a kind. Chief might be too much of an idiot to be scary, but his nightmare clown costume will definitely unsettle you. It's downright dismaying!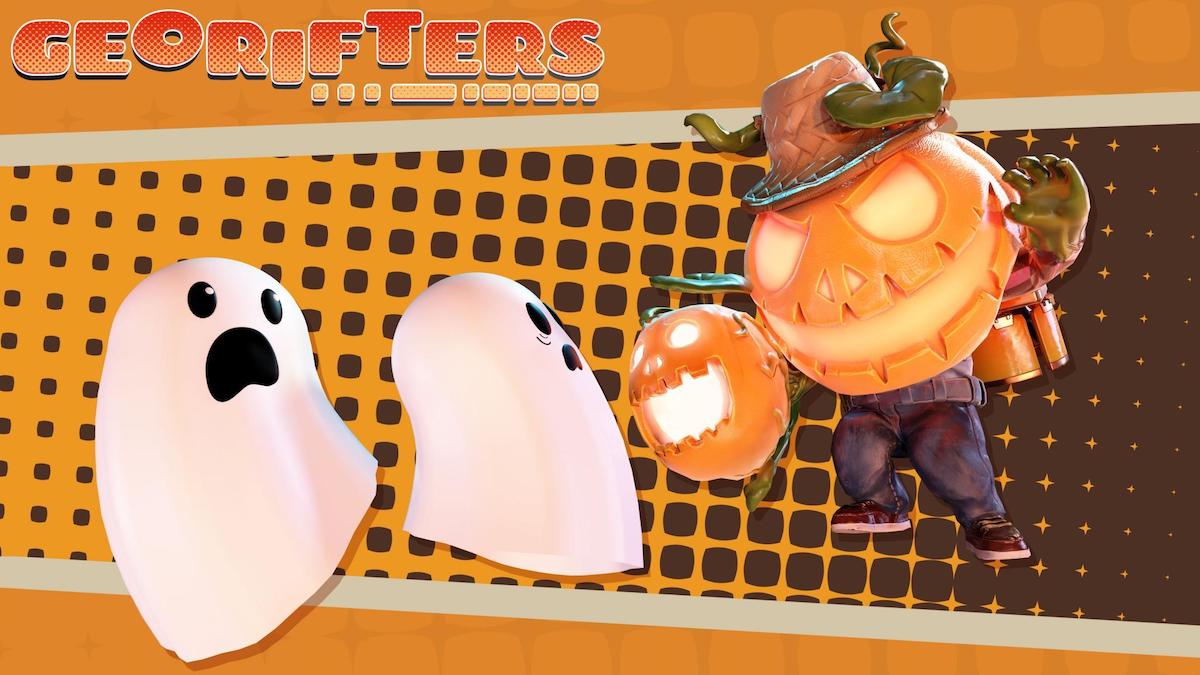 And Dr. Schnoz even got into the spirit by sticking his head inside a jack-o-lantern. Or replaced his head with a jack-o-lantern? No one is sure which – spooky stuff!
Every single Georifter has gotten into the spirit of the season and found just the right costume to send a shiver down your spine. So come check out these fantastically frightful costumes!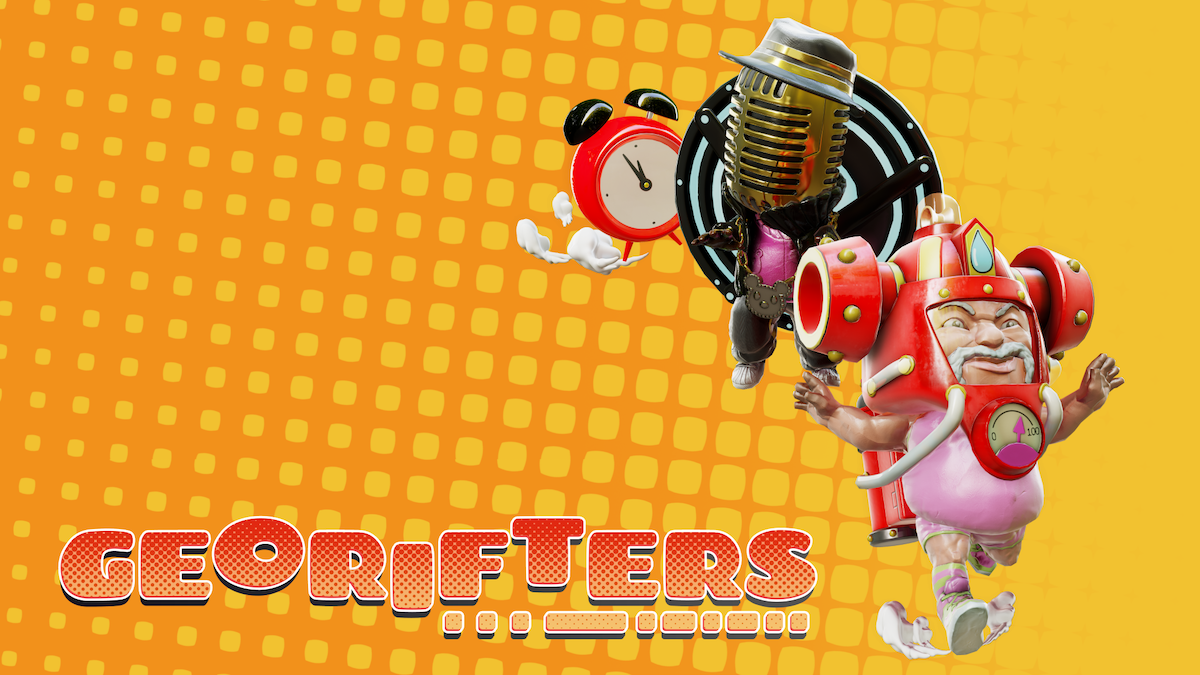 – TIME OUT! A new game mode called Time Challenge has been added, where you can put your skills to the test as you battle against the clock to complete each stage as quickly as possible. Remember: Time waits for no one.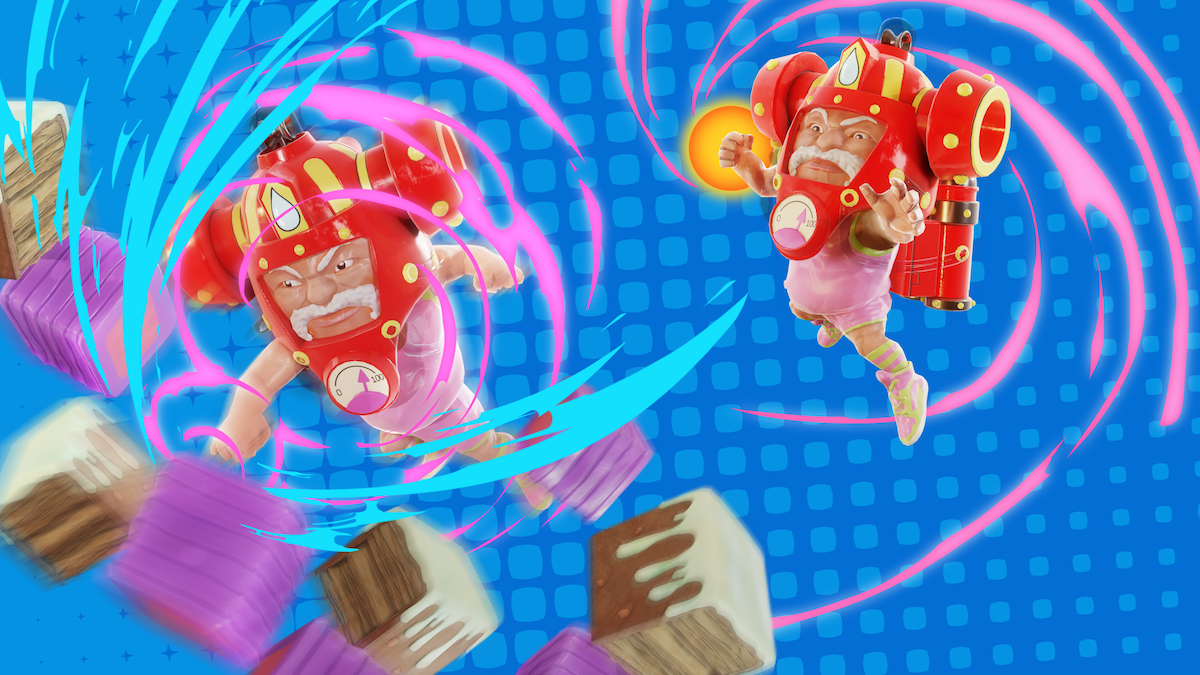 – Speaking of… Time to punch in with the brand new Power Punch ability. Get ready to take things to the next level when it comes to punching blocks, punching monsters, punching each other, etc. with the regular Punch getting an extra dose of Power. Now you can charge up your regular punches in order to release a devastating Power Punch. It hits harder, pushes stuff farther, and causes more damage and mayhem than the regular punch.
– But with great power comes great responsibility. Specifically two power charges worth of it! Get to grips with the new technique during the new Power Punch Tutorial Level so punch responsibly, and have fun!
Watch the Power Punch tutorial here: https://www.youtube.com/watch?v=rNacmWUsUGg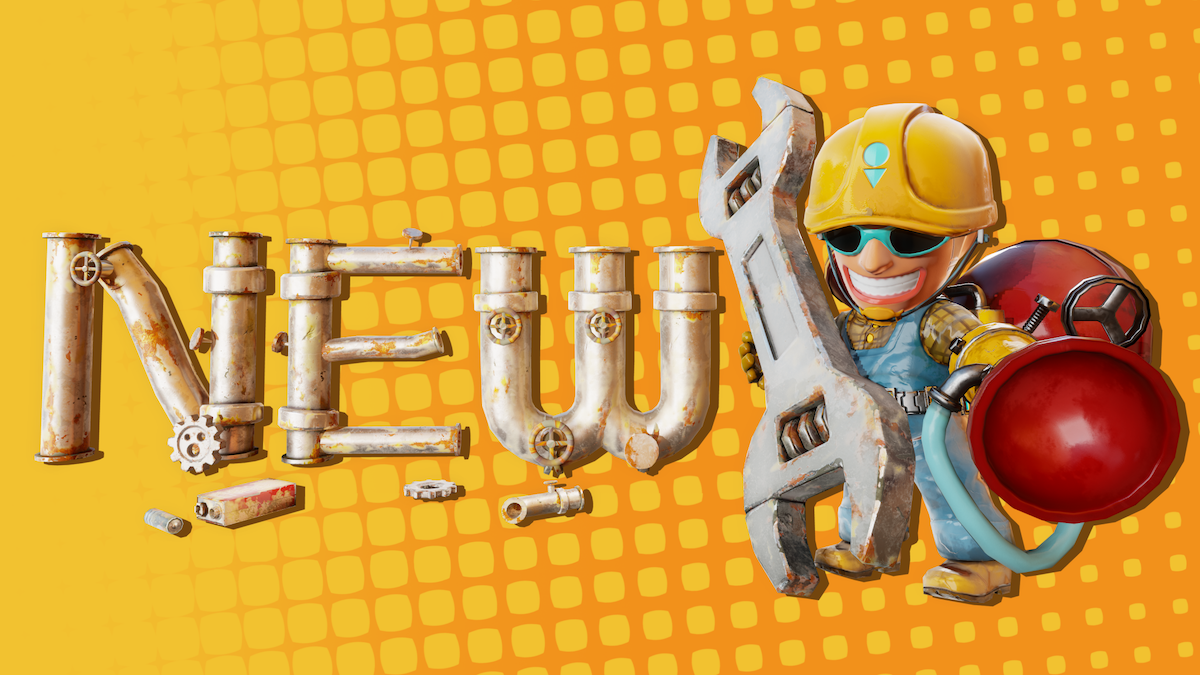 – So what's new with you? A 'What's New' message board system has been created so players can see all the important updates that have happened all in one place.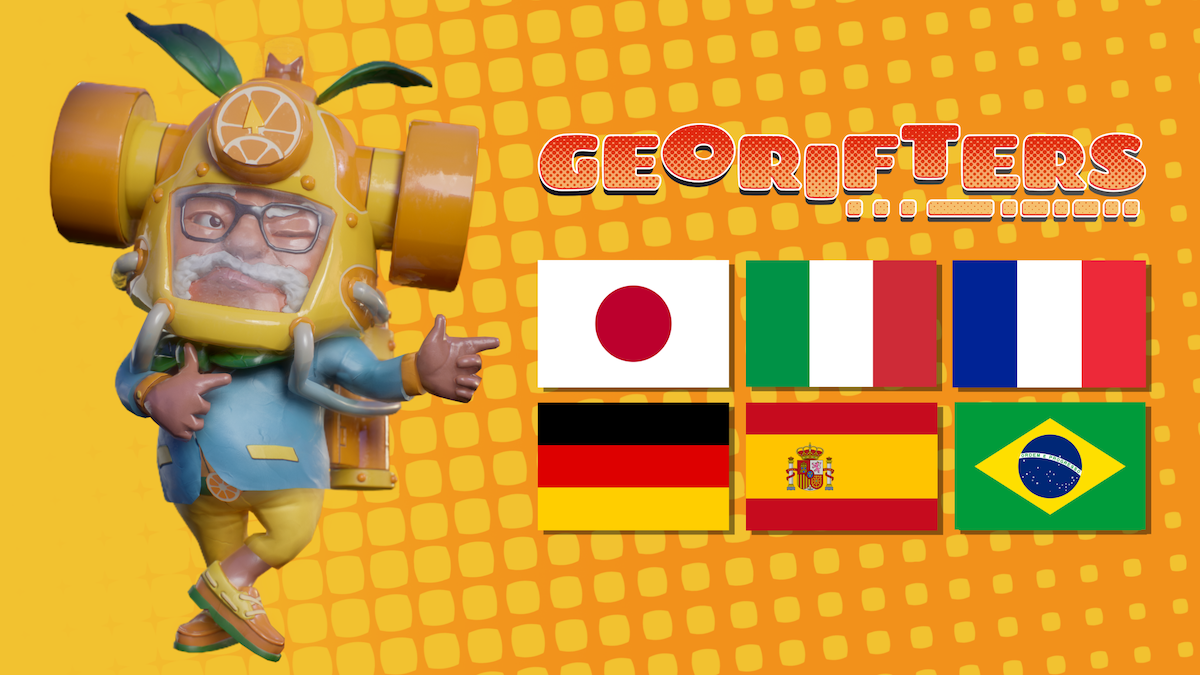 – Six new languages have been added to give Georifters some extra international flavour: こんにちは Japan, Ciao Italy,  Bonjour France, Hallo Germany, Hola Spain and Ola Brazil, welcome to the manic terrain bending world of Georifters!
About Georifters
This unique ground bending platformer asks players to use 3D spatial reasoning to navigate 2D situations; why jump across gaps when you can use your ability to close them? A wall of spikes in your path? No problem, spin them out of your way. Is a pesky enemy getting you down? Crush them with the ground they are standing on! Push, flip, twist, or turn the terrain to overcome challenges and battle competitors in hundreds of stages in single-player, co-op, or multiplayer modes. Unlock new skills, costumes, heroes, and much more in this unique ground bending 3D platformer.
Most platformer games have the player run, jump, and navigate around the platforms or under obstacles; Georifters, however, gifts the player with the ability to manipulate the platforms in a platformer! Push walls, flip the ground, punch portals, spin platforms around you, or your friends, and that's just a few of the creative ways you can interact with this unique and strange world.
Each hero in Georifters lives, literally, in their own bubble world, but one day, strange rifts begin appearing in each of the worlds, followed by weird creatures wreaking havoc and stealing the very air you breathe! You must help Candy to venture out of her bubble world and embark on a ground bending adventure spanning the different worlds, meeting other heroes along the way and inspiring them to leave their isolated worlds, to accept and understand each other's differences and join you on your journey, to fight together and change the fate of they're worlds.
Georifters Main Features
Georifters includes a comprehensive story mode with over 6 fantastical worlds for you and a friend to team up with and complete in couch co-op. You can also enter the "Battle Arena", a couch competitive mode, where up to 4 players on the same system can challenge each other in a variety of different levels and battle settings. Unlock heroes, mix-and-match skin parts, weapons, and upgrades as you travel through the 300+ stages the game has to offer.
A unique ground manipulation system allows you to move the world in many ways around your enemies or yourself!
Use your ground manipulation skills to discover and unearth hidden items and powerups!
Unlock heroes, worlds, weapons, upgrades and more.
Upgrade your chosen champions' unique abilities to suit your play style using the cards & stickers perk system.
Over 50 different costume combinations: choose how fabulous you look whilst crushing your foes.
Grab up to four friends to team up with or against each other for fast paced ground manipulation battles.
More a thinker than a fighter? No worries! Grab a friend for some precision ground manipulation in coop, or single player if you prefer to do everything yourself.
6 Unique bubble worlds, each inspired by one of the human senses.
7 Unique heroes, each with their own individual special way of manipulating the ground.
Explore 6 fantastical worlds comprised of 30+ levels with 300+ stages.
Product Information
Title: Georifters
Platforms: Nintendo Switch
Release Date (Digital): September 18, 2020 (North America, Europe, Australia, New Zealand, Hong Kong), 2020 (Japan)
Release Date (Physical edition): September 18, 2020 (Hong Kong and Taiwan), October 2, 2020 (Southeast Asia)
Suggested Retail Price (excludes sales tax): USD29.99 / CAD39.99 / HKD230 (Digital), USD39.99 / HKD310 / TWD1175 / SGD54.90 (Physical edition)
Genre: Shifting action platformer
Languages: English, Brazilian Portuguese, Simplified Chinese (Hong Kong, Taiwan, and Southeast Asia only), Traditional Chinese (Hong Kong, Taiwan, and Southeast Asia only)
Players: 1 – 4
Publisher: Leoful
Developer: Busy Toaster Games
Links
About Leoful

Leoful is a video game publisher founded in 2019 by two life-long gamers. We hope to entertain people all over the world with fun and inspiring games.
About Busy Toaster
Busy Toaster is a team and brand label created and owned by Playerium; to exercise the belief that diverse cultural and creative roots provide the best ingredients to make intriguing characters, compelling worlds and engaging experiences, for a global audience.
About Playerium
In 2015, Playerium was founded by industry veterans with a simple goal in mind: reduce the amount of non-creative workflows and processes that surrounds development – and allow creative professionals to imagine and build amazing gaming experiences.
Head quartered in Taipei, the studio provides technical and creative support for game developers around the globe. Their unique team has professionals with roots in all continents and have been credited on critically acclaimed titles like Horizon Zero Dawn, The Last of Us, Resident Evil 7, and Monster Hunter World, Astral Chain, Bloodborne among others.