Indie game publisher Leoful, Games from Earth, and Bonus Stage Publishing are pleased to announce precision platformer Sunblaze will be released as a physical edition for Nintendo Switch on October 12, 2023 in Hong Kong, Taiwan, Singapore, and other Asian markets. Pre-orders begin today at select brick-and-mortar and online retailers.
In Sunblaze, you play as Josie, who has to get through hundreds of challenging levels in her dad's superhero training simulator, filled with obstacles such as spikes and TNT. Can Josie survive the training simulator?
Watch the Sunblaze physical edition trailer: https://youtu.be/2IIBI5D7jWw
About the game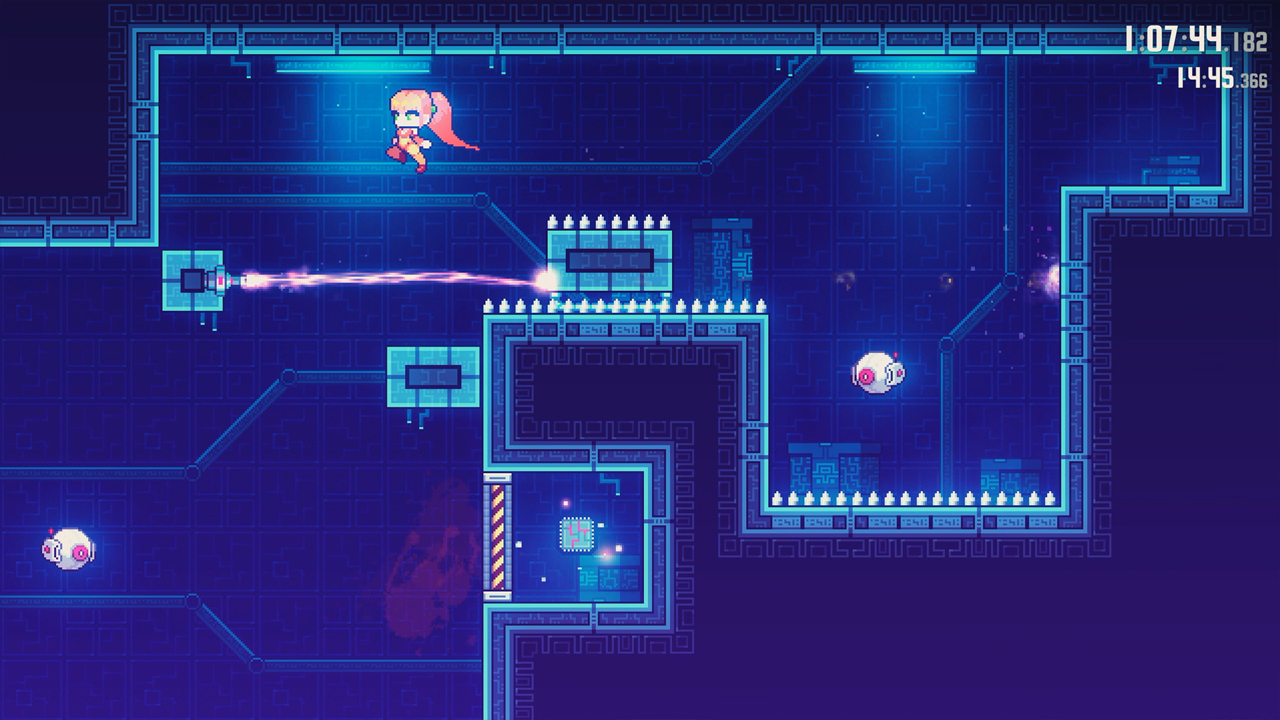 Lead Josie into her retired superhero dad's training simulator! But beware, the training room might go rogue, and keep you inside…
Sunblaze is a brain-twisting precision platformer with hundreds of challenging, handcrafted levels to keep you dying for hours and hours.
"Whose blood is that on the walls?" -Josie
Josie is up for a challenge. Her dad, a retired superhero, has fixed his superhero training simulator and lets Josie go in there to play around a bit. After all, show us a parent who wouldn't want to train their daughter to be a superhero? But then suddenly the training room goes rogue, and… Josie is up for a challenge.
In this tough, hand-crafted precision platformer, you'll play as Josie, aka. Sunblaze, with a mission to complete your superhero training. The training room is full of puzzles, brain-tickling challenges, obstacles, TNT, spikes, drones… And a purrfect sidekick: the cat. You have got a cat. What else do you need?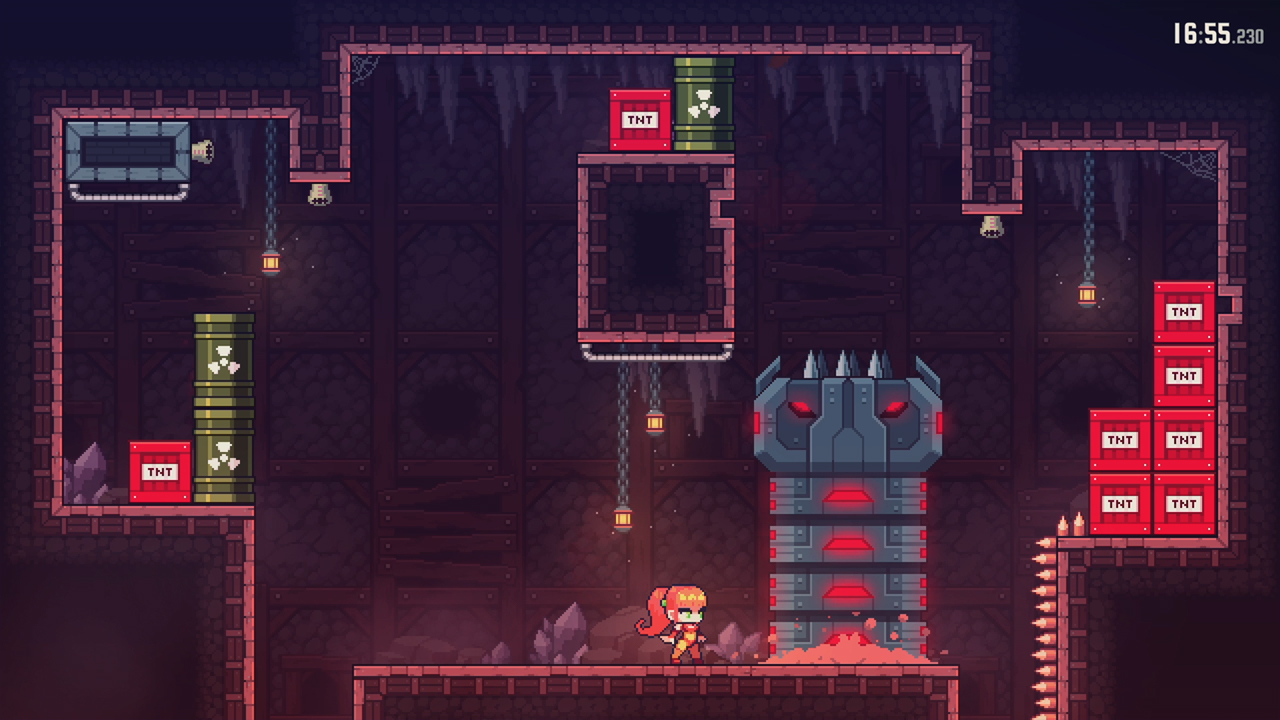 Well, skills. That's what you need. The ever-changing training room keeps on bringing you challenge after challenge, and you'll stay glued up on your controller for hours.
Being a parent is hard, but most likely not this hard
Ok, all the parents who have not lost their kids in a mall or other crowd ever, raise your hands? It's all good, at least you didn't lose them in a hostile superhero simulator full of lasers, evil bots, spikes, and… Well, go and see for yourself!
WARNING: Playing Sunblaze may cause massive brain growth
You know, to survive all the levels, your brain needs to do some work. We know, we know, it might sound scary, but like Aristotle said: "It is during our darkest moments that we must focus to see the light.", and Quentin Tarantino put it even better: "Violence is one of the most fun things to watch."
Oh, are you still reading? Go and get playing right now! We will promise you one thing: dying over 5000 times on one game has never felt this good.
(P.S. Dying is 100% optional, the already easy controls and gameplay can be customized with accessibility features to meet your own needs and wants.)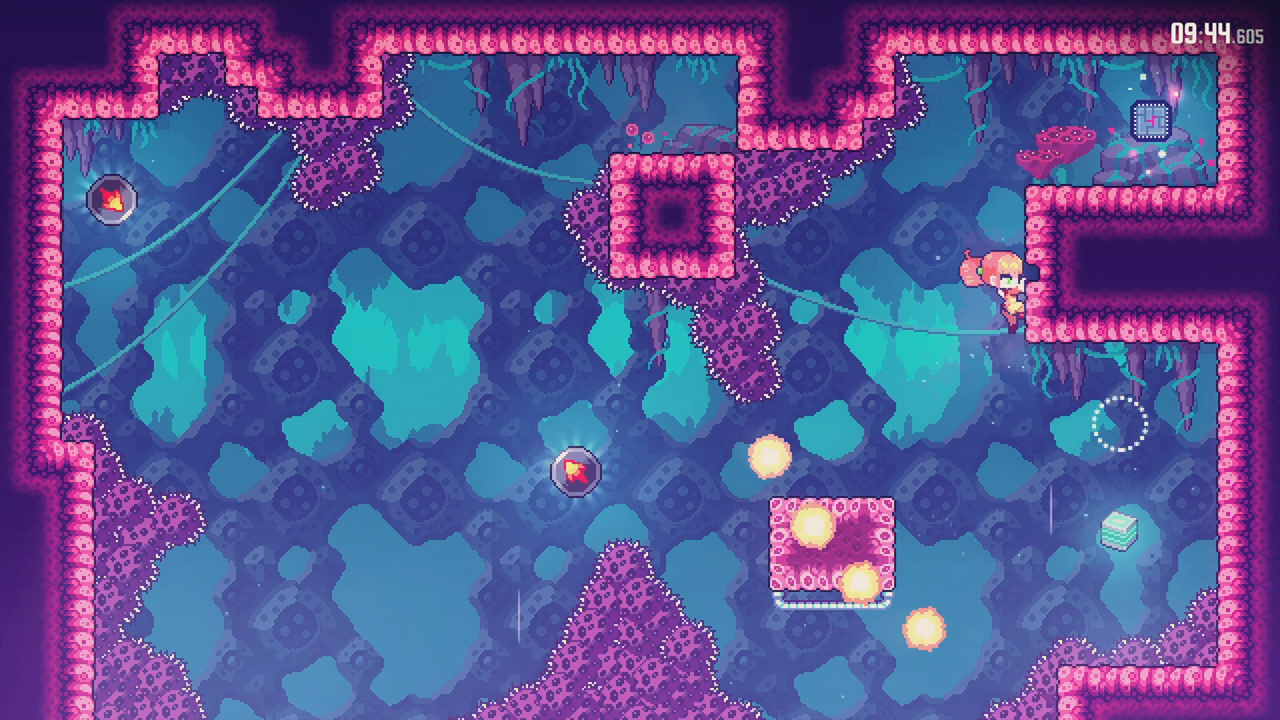 Product Information (Nintendo Switch)

Title: Sunblaze
Platforms: Nintendo Switch
Release Date: October 12, 2023
Genre: Action platformer
Languages: English, Japanese, Simplified Chinese, Traditional Chinese, Korean, German, Spanish, Dutch, Russian, Brazilian Portuguese
Players: 1
Publisher: Leoful
Developer: Games from Earth, Bonus Stage Publishing
Developed by Games From Earth, Published by Bonus Stage Publishing, Sunblaze is a trademark of Games From Earth and may be registered in Belgium and other countries. All other marks and trademarks are the property of their respective owners. All rights reserved. Licensed to and published by Leoful.
Links
About Leoful

Leoful is a global video game publisher founded by two gamers in 2019. Our vision is to share fun, unique, and innovative games with people in Asia and all over the world. Leoful is best known for games such as Alpaca Ball: Allstars, Aviary Attorney: Definitive Edition, Georifters, Little Devil: Foster Mayhem, The Company Man, and Xiaomei and the Flame Dragon's Fist.