Video game publisher Leoful is excited to announce Codebyfire's robot colony builder game, The Colonists, is coming to Nintendo Switch in Asia on December 17, 2021.
In The Colonists, you lead a team of adorable robots escaping Earth to settle on faraway planets. Harvest natural resources, produce food and tools, research technologies, and lay down the infrastructure for your rapidly growing robot colony. Expand your colony's territory and wage war against others in various campaign missions.
The Asian version of The Colonists will feature improved Simplified Chinese and Korean localization adapted for Nintendo Switch, and for the first time support for Traditional Chinese. Other languages such as English, Japanese, French, German, Spanish, Portuguese, and Russian are supported as well.
The Colonists is set to launch on December 17, 2021 on Nintendo eShop in Hong Kong and South Korea for HKD210 and KRW35,000 respectively. Starting today, pre-orders for The Colonists Nintendo Switch physical edition will kick off at select retailers in Hong Kong, Taiwan, Singapore, and other Southeast Asia regions.
Watch the The Colonists game trailer: https://youtu.be/7MTDUdvF4dM
About The Colonists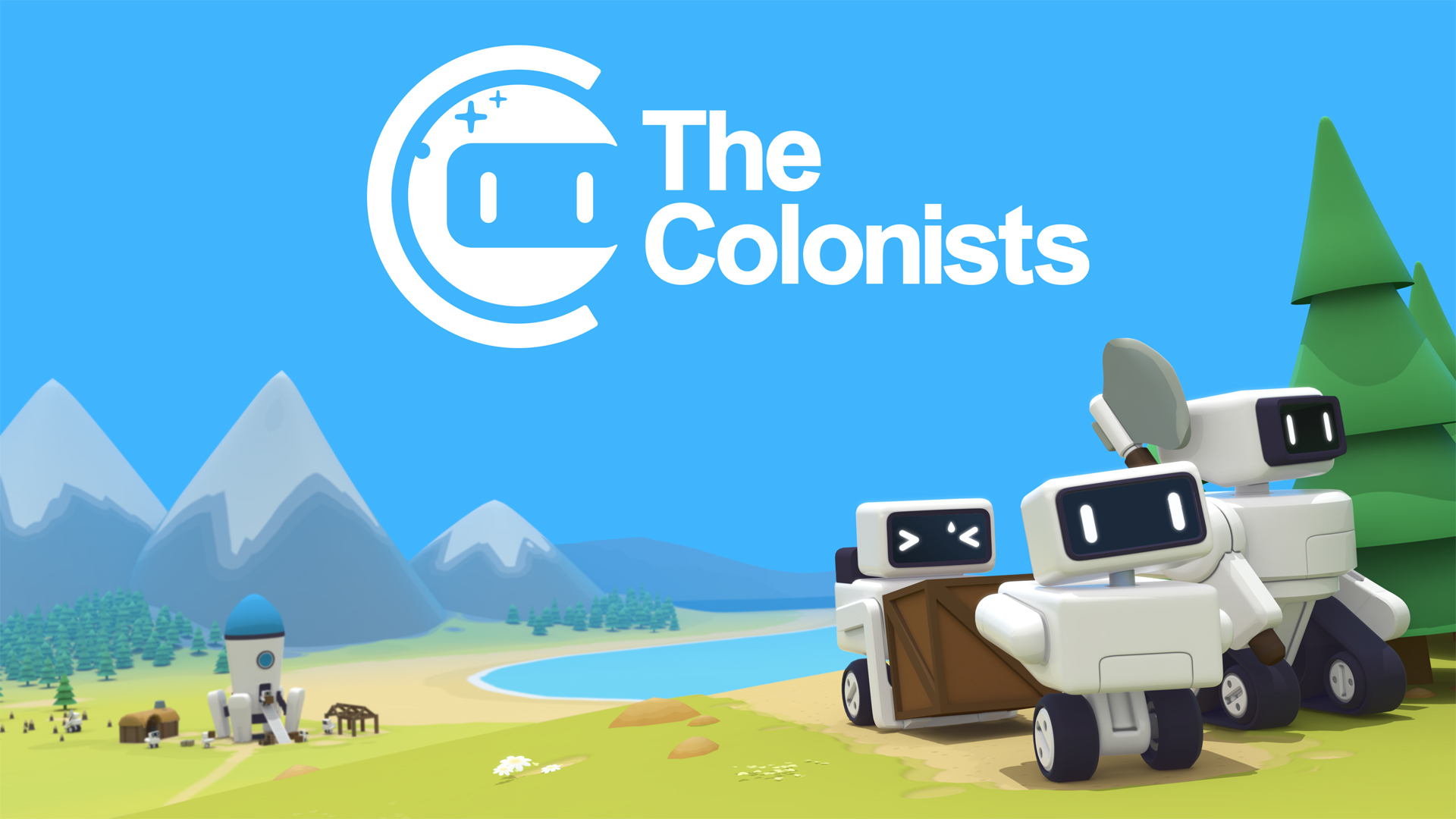 Build a new home for your team of cute robots as they begin a new life for themselves on a distant planet where they can fulfil their ultimate dream: to be human.
Take control of a team of self-replicating robots built to simulate human civilization. After escaping Earth, these cute robots are now free to roam the galaxy in search of a new home and construct their dream settlement.
Harvest natural resources, set up farming and food production, create expeditions to discover new lands and research new technologies. Advance through three different ages as you build infrastructure for your adorable robot colony by constructing road, boat and train transport systems. Create sprawling settlements in peace or race to compete against AI colonies in military winner-takes-all scenarios.
The Colonists is a relaxing settlement building game inspired by classic titles like The Settlers and the Anno series. Take on a series of individual campaign missions or build your colony unfettered by any constraints in the sandbox mode. Explore, research, manage, tweak and refine to your heart's content.
Product Information (Nintendo Switch)

Title: The Colonists
Platforms: Nintendo Switch
Release Date: December 17, 2021
Suggested Retail Price (Digital): HKD210 / KRW35,000 (all prices include sales tax)
Suggested Retail Price (Physical): USD29.99 / HKD235 / NTD880 / SGD41.90 (all prices exclude sales tax)
Genre: Simulation
Languages: English, Japanese, Simplified Chinese, Traditional Chinese, Korean, French, German, Spanish, Portuguese, Russian
Players: 1
Publisher: Leoful
Developer: Codebyfire
©Codebyfire ©Mode 7 ©Auroch Digital. Licensed to and published by Leoful.
Links
About Leoful

Leoful is a global video game publisher founded by two gamers in 2019. Our vision is to share fun, unique, and innovative games with people in Asia and all over the world. Leoful is best known for games such as Alpaca Ball: Allstars, Ancestors Legacy, Georifters, Ittle Dew 2+, and Paradise Killer.
About Codebyfire
Codebyfire is Richard Wallis, a game developer from Bristol in the UK. With a focus on making beautiful strategy games, they released their first game, The Colonists, in 2018.
About Auroch Digital

Auroch Digital is part of the Sumo PLC Group. They are a small game development studio based in Bristol, UK and founded in 2010. The studio works on original titles, partnerships, and work-for-hire projects, specialising in strategy and digital tabletop games, working with the likes of Games Workshop and Ndemic Creations. Auroch also has an interest in making games that relate to and deal with real-world issues.
Our titles include the action-strategy hybrid Dark Future: Blood Red States, the console versions of fishy theme park management game Megaquarium and cute robot city builder The Colonists, and Mars Horizon which was made in collaboration with the European Space Agency and launched on PC and consoles in 2020.
The studio is currently working on several titles, both original IPs and ports, including Brewmaster which is our own IP we are launching across consoles and PC.