Video game publisher Leoful and Malaysian indie studio Forust are pleased to announce office adventure game, The Company Man, is launching in early 2022 on Nintendo Switch worldwide. The Company Man is also planned to launch on other home consoles later in 2022.
The Company Man is a classic action platformer inspired by the popular American TV series "The Office". You play as Jim, a young salaryman starting out at the Good Water Company. Unsatisfied with how the company is run, Jim sets out to overthrow his boss and become the CEO. Launch email attacks against coworkers with a powerful keyboard, run and jump across departments from Human Resources to Marketing, boost up with coffee beans, and show them who's boss!
The Company Man is set to launch digitally worldwide on Nintendo eShop in early 2022, and a physical edition will be available at select retailers in Hong Kong, Taiwan, Singapore, and other Southeast Asia markets. The game is playable in English, Japanese, Simplified Chinese, Traditional Chinese, Korean, French, Italian, German, and Spanish. The Company Man was showcased at the 2021 PAX Online Indie Showcase.
Watch The Company Man Reveal Trailer: https://youtu.be/-QrSvnWHAH8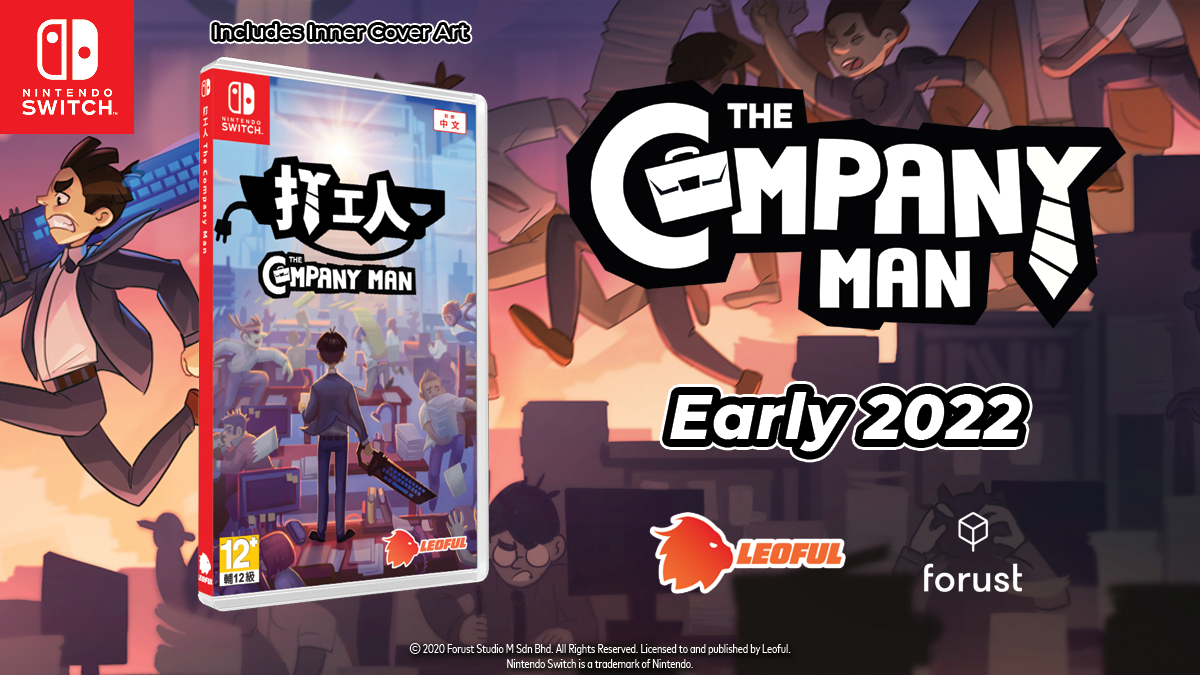 8 things you should know about The Company Man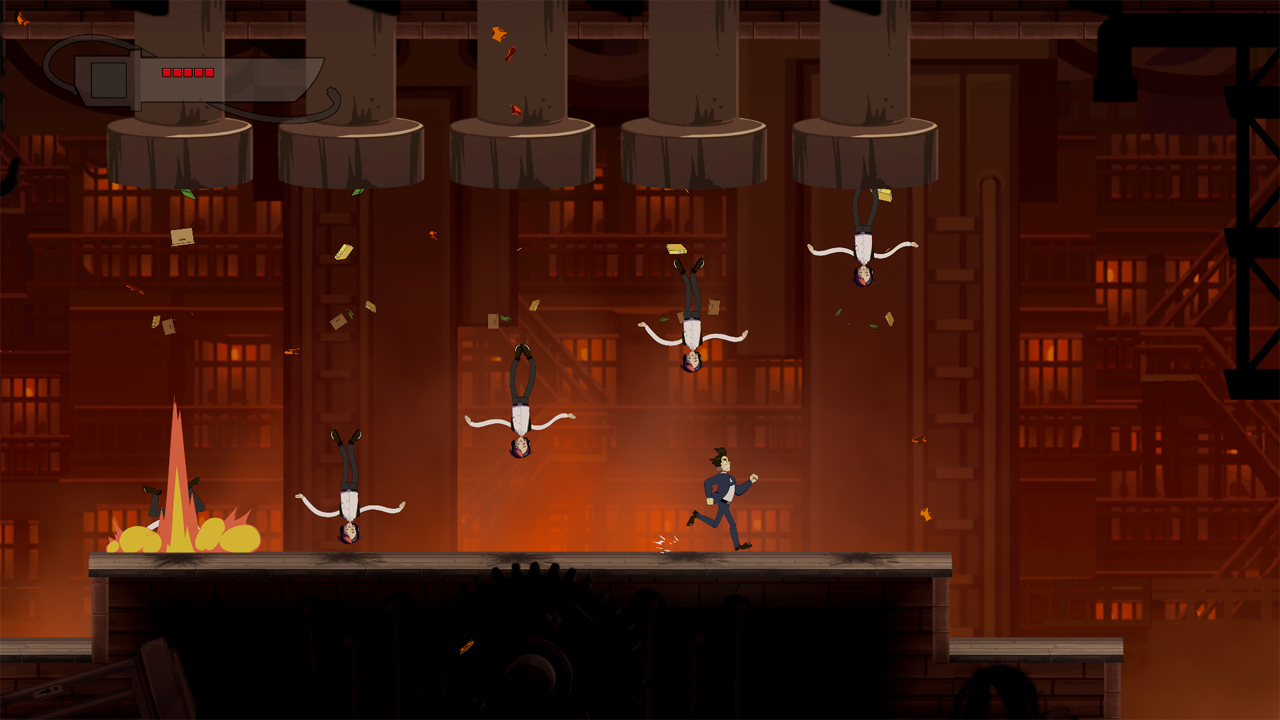 DESTROY EVERYONE IN YOUR PATH AS YOU MAKE YOUR WAY TO THE TOP
Put your platforming skills to the test as you jump and dash across seven corporate departments riddled with booby traps, quirky coworkers, and tough bosses.
IMMERSE YOURSELF IN A BEAUTIFULLY CRAFTED WORLD
Explore a variety of beautiful hand-painted environments – from the over air-conditioned icy floors in Accounting to the endless mountains of paperwork in Human Resources.
RELATABLE ISSUES DELIVERED WITH WIT
Remember the lazy manager who bosses you around, or the annoying coworker that tries to sell you a pyramid scheme? You will find yourself laughing at the many puns and jokes of working life.
PULL YOURSELF BY THE BOOTSTRAPS WITH WEAPON UPGRADES
Upskill yourself with a keyboard upgrade after beating a new department. From throwing a backhanded comment to blasting a spam email tsunami, there are many ways to finish the job.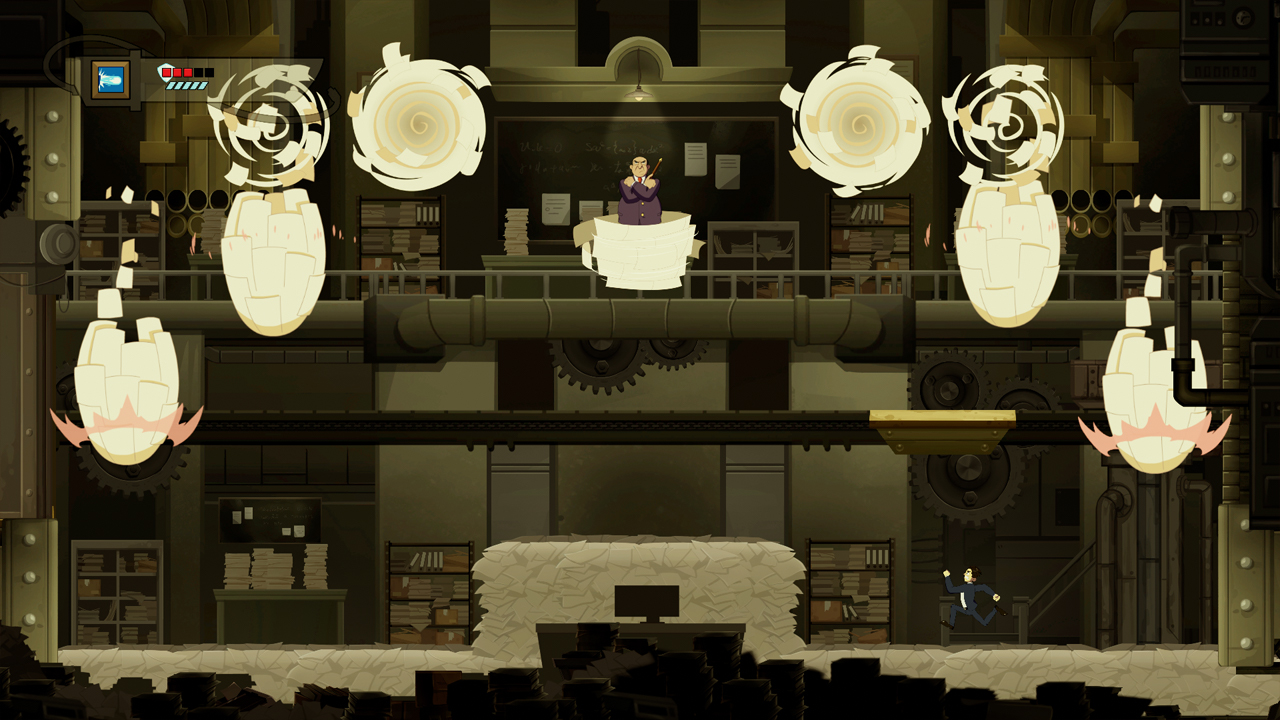 RE-ENERGIZE WITH A RELAXING COFFEE BREAK
Feeling a little underpowered? Have a coffee break to boost your health and stamina! I mean, how could you possibly overthrow a company without a little caffeine?
BUFF UP WITH COFFEE BEANS
Spend the coins you earn from beating up your coworkers at the Coffee Shop, which offers a variety of health and stamina boosting coffee beans.
LOOK OUT FOR SECRET GAUNTLET DUNGEONS
Challenge yourself in secret gauntlet dungeons where Jim is forced to fight wave after wave of coworkers. These dungeons aren't easy to find, so keep a lookout for them!
THERE'S A DIFFICULTY LEVEL FOR EVERYONE
Whether you're a newbie or an expert, we got you covered with a wide range of difficulty levels from Normal to Impossible (Impossible is unlocked after beating the game).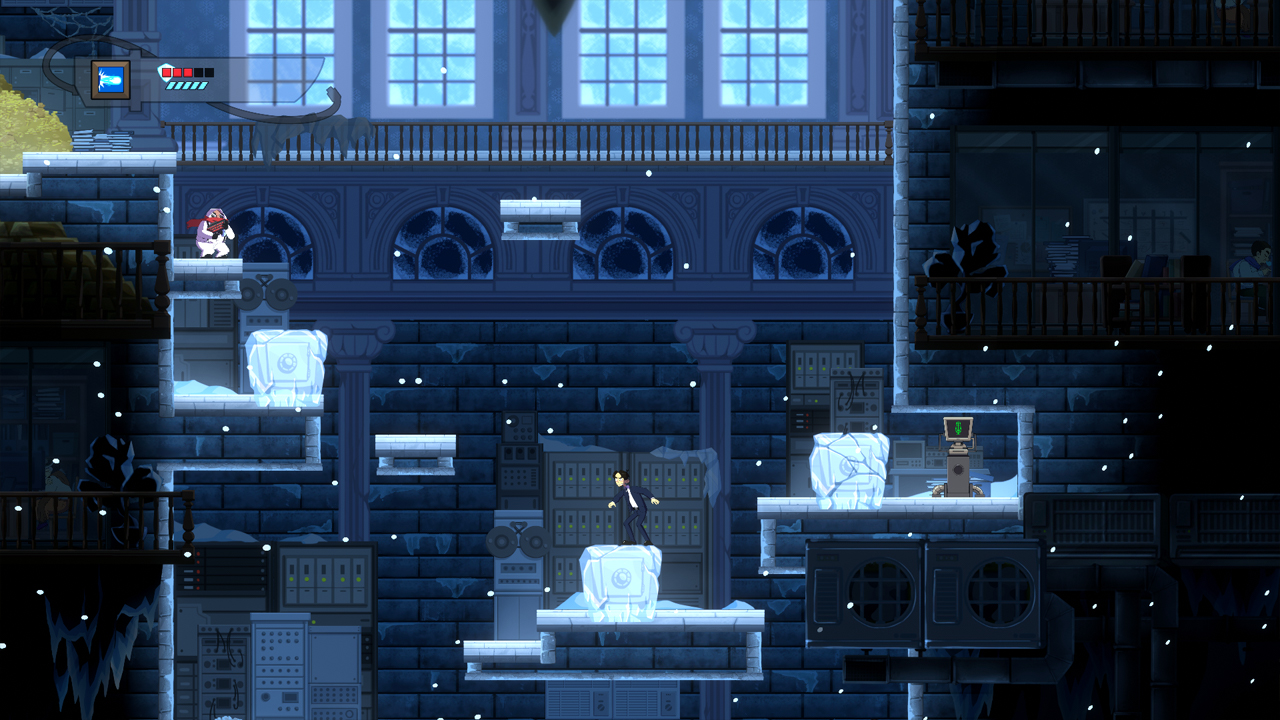 Product Information (Nintendo Switch)

Title: The Company Man
Platforms: Nintendo Switch
Release Date: Early 2022
Suggested Retail Price (Digital): USD19.99 / EUR19,99 / JPY2,400 / KRW24,000 / HKD158
Suggested Retail Price (Physical): USD29.99 / HKD235 / NTD880 / SGD41.90 (all prices exclude sales tax)
Genre: Action Platformer
Languages: English, Japanese, Simplified Chinese, Traditional Chinese, Korean, French, Italian, German, Spanish
Players: 1
Publisher: Leoful
Developer: Forust
© 2020 Forust Studio M Sdn Bhd. All Rights Reserved. Licensed to and published by Leoful.
Links
About Leoful

Leoful is a global video game publisher founded by two gamers in 2019. Our vision is to share fun, unique, and innovative games with people in Asia and all over the world. Leoful is best known for games such as Alpaca Ball: Allstars, Ancestors Legacy, Georifters, Ittle Dew 2+, Paradise Killer, and The Company Man.
About Forust

Forust is an independent game development studio in Malaysia founded in 2020 committed to crafting beautiful stories told through the art and magic of play.