Today, independent physical game publisher 1Print Games and Brazilian indie Double Dash Studios are excited to announce the Sky Racket Limited Edition for Nintendo Switch, launching May 5, 2023.
The world's first shoot'em up and brick breaker crossover game, Sky Racket, is getting a Nintendo Switch Limited Edition exclusively via 1Print Games. Limited to 2000 units worldwide, the Limited Edition launches May 5, 2023 for USD34.99. The physical edition is complete-on-cart with the latest updates.
Inside the Sky Racket Limited Edition, players will find a copy of the Nintendo Switch game with inner cover artwork, Original Soundtrack CD, RacketBoy and RacketGirl Acrylic Keychain, Galaxy Guidebook, Numbered Authenticity Card, and Logo Sticker. Order the Limited Edition now at 1Print Games.
In Sky Racket, you play as RacketBoy or RacketGirl in this action adventure for up to 2 players. Grab your tennis racket and with the help of your best buddies, battle a horde of fluffy enemies trying to blow you up back to the ground in stages featuring vibrant and colorful pixel art. Unable to attack by yourself, you must strike enemies' attacks back at them, turning the battlefield into an explosive space tennis battle.
Introduced during Nintendo's official Indie World presentation, Sky Racket was praised by gaming outlets for its retro style gameplay and was the winner of the 2015 Indies Versus Gamers Game Jam.
A set featuring our seventh and eighth games, In Other Waters and Sky Racket, is now available for pre-order here. It will ship on May 5.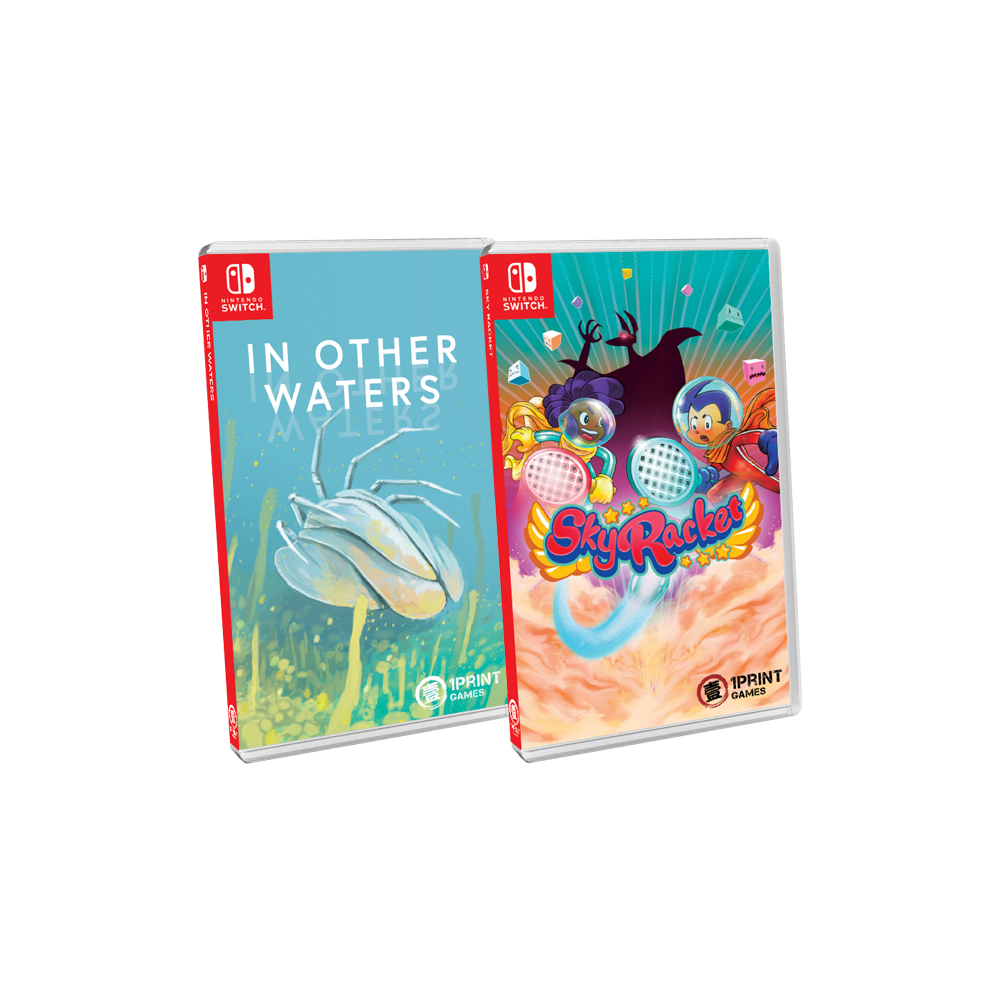 Also available for pre-order is a triple set that includes In Other Waters, Sky Racket, and Slap City. Pre-order the triple set to receive a small discount and save on shipping costs. The triple set is scheduled to ship in Q3 2023.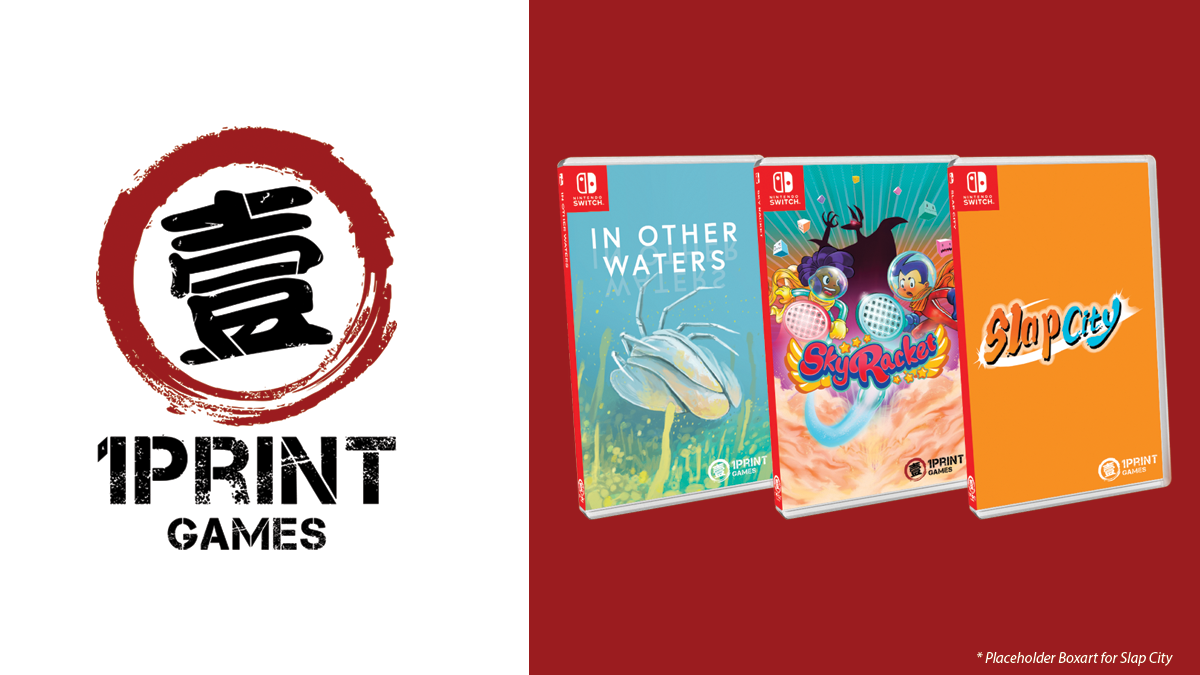 Links
Sky Racket (Nintendo Switch) product page
In Other Waters And Sky Racket (Nintendo Switch) product page
In Other Waters, Sky Racket, Slap City (Nintendo Switch) product page
About 1Print Games
1Print Games is an independent publisher of physical indie games for Nintendo Switch established in 2019 by life-long Nintendo fans and gamers Iggy and Nitro. 1Print Games is a publisher that seeks to deliver high quality products and celebrate awesome indie games with everyone around the world.
About Double Dash Studios

Brazilian producer created in 2017, Double Dash Studios wants to bring to everyone the possibility to get involved, emerge and feel connected with something that will bring you good memories but also reflection. To this end, they have developed games that enable consumers to create bonds through the most different aspects of the gaming world with visual, sound, mechanical or emotional connections. They make games with our original IPs, such as "Sky Racket", as well as licensed IPs and game-related rental jobs, such as our partnerships with various companies and franchises, such as Cartoon Network BR.
For more information, visit: doubledashstudios.com
ENDS