Today, independent physical game publisher 1Print Games and London based independent developer Jump Over the Age are excited to announce the In Other Waters Limited Edition for Nintendo Switch, launching August 26, 2022.
Jump Over the Age's award winning aquatic adventure, In Other Waters, is getting a Nintendo Switch Limited Edition exclusively via 1Print Games. Limited to 3000 units worldwide, the Limited Edition launches August 26, 2022 for USD34.99. The physical edition is complete-on-cart with the latest updates.
Inside the Limited Edition, players will find a copy of the Nintendo Switch game with inner cover artwork, "AI Housing" Acrylic Keychain, "BAIKAL Extrasolar Data Packet" booklet, In Other Waters Numbered Authenticity Card, and In Other Waters Logo Sticker. Order the Limited Edition now at 1Print Games.
In Other Waters is a serene aquatic adventure where you play as an Artificial Intelligence guiding a stranded xenobiologist through a beautiful and mysterious alien ocean. Enjoy a non-violent sci-fi story, enter a world of wonder, fear and vulnerability, and unravel the history and ecology of an impossible planet.
In Other Waters is the winner of the Indiecade 2019 Jury Prix Award and has received critical acclaim from media such as GameSpot and The Washington Post.
Also available today is a triple set that includes In Other Waters and the 8th and 9th games in the 1Print Games lineup. Pre-order the triple set to receive a small discount and save on shipping costs. 1Print Games will officially reveal Game 8 and Game 9 by the end of 2022. The triple set ships in Q2 2023.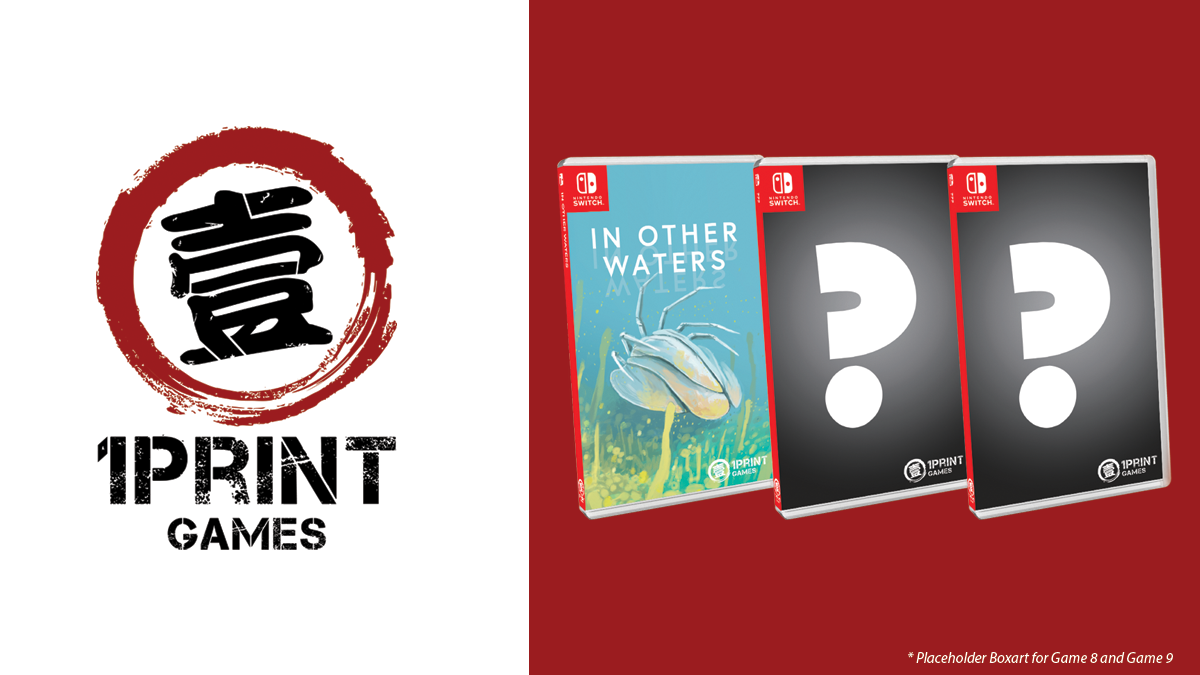 A special set that includes Neo Cab, Paradise Killer, and In Other Waters, narrative games published by Fellow Traveller is now available for pre-order, shipping August 26.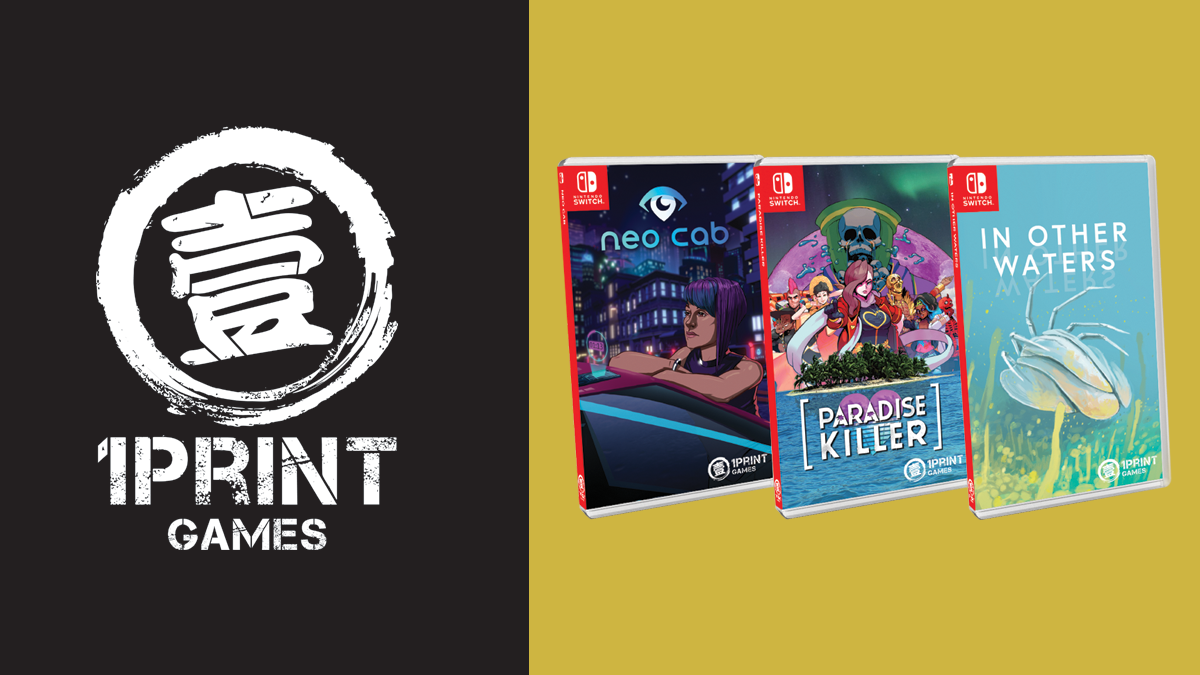 Links
In Other Waters (Nintendo Switch) product page
In Other Waters, Game 8, Game 9 (Nintendo Switch) product page
Neo Cab, Paradise Killer, In Other Waters (Nintendo Switch) product page
About 1Print Games
1Print Games is an independent publisher of physical indie games for Nintendo Switch established in 2019 by life-long Nintendo fans and gamers Iggy and Nitro. 1Print Games is a publisher that seeks to deliver high quality products and celebrate awesome indie games with everyone around the world.
About Jump Over the Age

Jump Over the Age is a one-person game development studio founded by Gareth Damian Martin (they/them) .
"An accomplished world-builder" – Edge Magazine
"An immense talent" – Chris Plante, Editor-in-Chief, Polygon
Gareth is an award-winning writer, designer and artist. Their first game, In Other Waters won the Jury Prix at IndieCade Europe, and was widely praised by critics for its "hypnotic art, otherworldly audio and captivating writing" (Eurogamer). Their second, Citizen Sleeper was equally critically acclaimed, and its prose was named "some of the best in all of video games" (Vice).
Gareth's criticism has been published in a wide variety of forms, from Eurogamer and Rock Paper Shotgun to Edge Magazine and Frieze Magazine. They are the editor and creator of Heterotopias, an independent zine about games and architecture, and have lectured on the history and theory of games and architecture at the world-renowned Bartlett School of Architecture, University College London. Their game photography has been shown at London's Photographer's Gallery, The Victoria & Albert Museum, and the Lisbon Architecture Triennale, as well as being published in the British Journal of Photography. Gareth also holds a PhD in experimental literature from Royal Holloway, University of London.
About Fellow Traveller
Fellow Traveller is an indie games publishing label exploring the possibility space of what narrative games can be. Since our founding in 2012, we have sought out and partnered with pioneering game developers working on unusual games with narrative at their core.
You may know us from the serene underwater sci-fi adventure (In Other Waters), the murder mystery with a cast of otherworldly suspects (Paradise Killer), the political RPG in which you lead a broken country your first term as President (Suzerain), or the noir adventure set before, during, and after the Big Bang (Genesis Noir).
Join us on a journey into a world of surprising games and unusual stories.
ENDS