Free Ancestors Legacy Wallpapers And Where To Buy The Game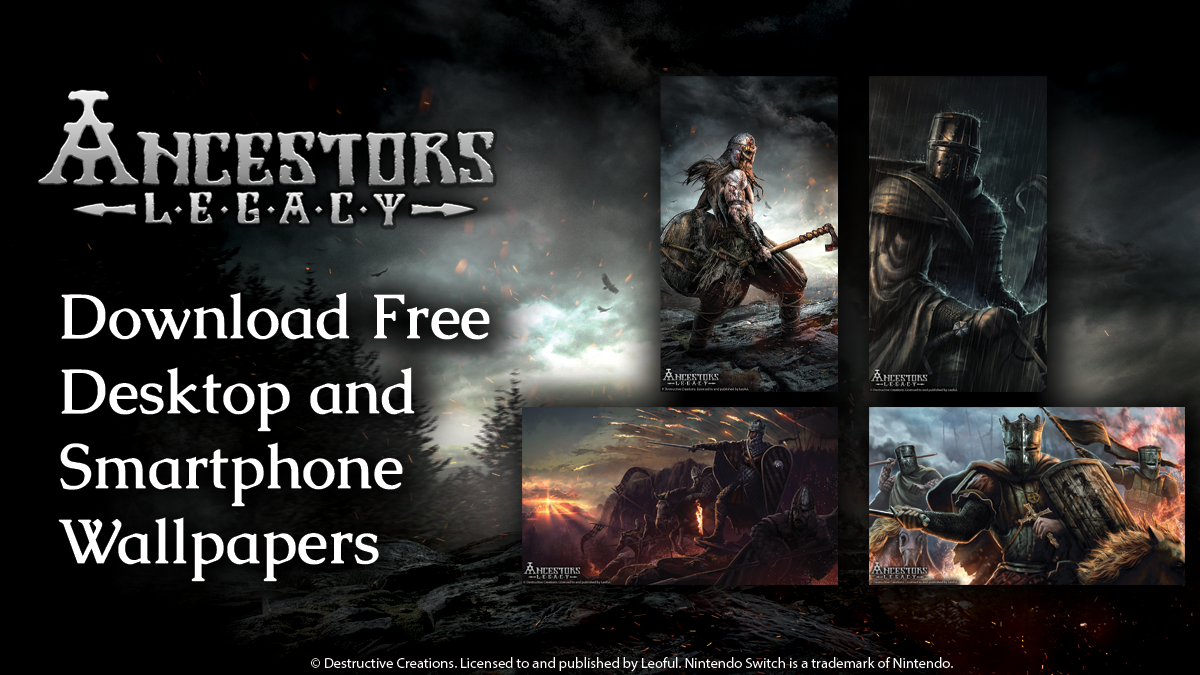 Looking for a Nintendo Switch copy of Ancestors Legacy? Visit any of your favorite online retailers below to purchase a copy of the award-winning real time strategy medieval game!
Online Retailers
Hong Kong
Taiwan
Singapore
Malaysia
Indonesia
Philippines
Thailand
Note: There are more online retailers and brick-and-mortar locations that are carrying the game. Please check with your local retailer for more information.
Free Wallpapers
Download four complimentary Ancestors Legacy wallpapers for your PC and smartphone:
Ancestors Legacy Wallpaper 1
Ancestors Legacy Wallpaper 2
Ancestors Legacy Wallpaper 3
Ancestors Legacy Wallpaper 4